Cannabis Strawberry Vinaigrette with Burrata Salad
In need of a light and refreshing summertime meal to share with your friends on ladies' night? Try this burrata salad topped with cannabis-infused strawberry vinaigrette! As a registered dietitian, nutritionist and certified holistic cannabis practitioner, Emily's recipes are designed to offer a few different options for making the cannabis dressing. This gives you the freedom to stay within your comfort zone while also trying something new and different! You can also use her edibles dosage calculator to determine the proper serving size for you.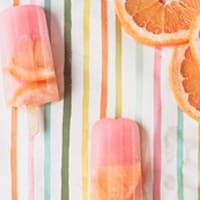 End of Summer Grapefruit Popsicles
One of our favorite summertime sweets, freshly made popsicles are a refreshing and fun treat that will help keep you cool, even during the summer's hottest days. We love the ease and beauty of these grapefruit and lemonade pops. Want to chill out even more? Add a few drops* from your favorite tincture to the popsicle molds before placing them in the freezer.

Kick Ass Infused Bruschetta
Beautiful, tasty and light, we love indulging in bruschetta during the summer months. Use your favorite canna-butter to lightly coat* your toasted baguette slices, then top it all off with this savory combination of tomatoes, garlic, basil and more! Delish!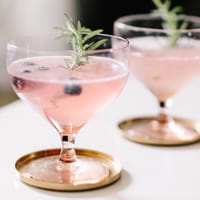 Rosemary Blueberry Smash Mocktail
This beautiful mocktail is as sure to impress as it is to quench your thirst this summer. It's also a snap to make (only five ingredients!), meaning that you get to spend more time relaxing with your friends and family.
Looking to elevate this experience even more? Try adding in a few drops* from your favorite THC tincture.
*Remember that tinctures and other cannabis-infused ingredients are concentrated and have stronger effects than other delivery methods like flower. Edibles' effects can also take 30 minutes (and sometimes longer) to be felt, so take your time, start with a low dose and gradually increase until the desired effect has been reached. Enjoy!